Animal Success Stories
Click a letter to find an animal or
view all
.
Bella
Bella is a beautiful story of beating the odds! Bella once had a home, but her family did not get her spayed and as often happens, when she became in a family way she we abandoned. A kind person started feeding her and became her friend. She called us to help because her new kitty friend was in labor and Bella was transferred us our care. She delivered 4 healthy kittens and over the next 10 weeks while they grew, she also became mama to several orphaned shelter babies. She helped 8 little lives survive! But after the kittens were rehomed it was time for Bella to start her own life. Once spayed, she was ready. But she is black. Black kitties sometimes have trouble finding homes. Summer mellowed into fall and eventually the sweet person who had befriended her decided to take her back. For a year life was very nice for Bella. But then her family became homeless. They were in a serious situation themselves and tearfully they contacted us about Bella.
She became a foster kitty once again and waited. And waited. One possible home did not work out. She waited. We kept reassuring her that it would come. She is the sweetest cat ever and deserved so much!
Then it happened. A family was looking for a kitty. Not just any kitty.....they wanted her and only her. They were the perfect fit. Bella, after ups and downs for more than two years and her recent fostering that lasted 130 days Bella is home at last in a loving furr-ever home.
Bella had several marks against her: She was black. She was an adult. As you think about your adoption please keep in mind that there are many sweet cats waiting for someone like you.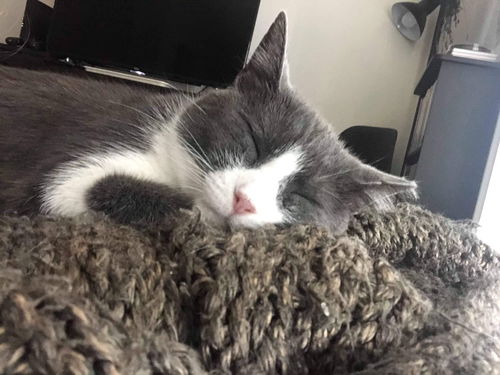 John (girl)
John Girl first came to our attention as a possible feral kitty living in an apartment area in Wilmore. It is 2013 and she was mama to a litter of kittens. We were able to rehome the kittens and started seeking for this dear mom-cat to get her fixed through Trap Neuter Return. Twelve kittens and two years later, we finally succeeded. She was returned to her colony and for many cats, that would have been the end of the story. But not for John Girl. She befriended a human family, became tame, loving, their sweet little kitty. She had overcome her fear of humans and found them worthy. End of story? No. For her sweet family had to relocate outside of the USA and in this age of Covid, John Girl could not go with them. A search in earnest started to find her the purr-fect family. After almost four weeks that purr-fect family was found! John Girl (now to be named Jonni) is getting ready now to be part of her new family and will live happily ever after as an inside/outside cat with new people who love her dearly.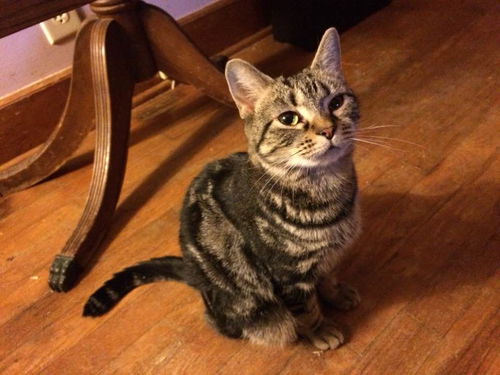 Piper
Maybe as a kitten she had been someone's little heart throb. Piper had loved her people, but they never fixed her and when she had four kittens, she suddenly was not wanted anymore. She was betrayed. She and her four little ones were abandoned to the shelter. That is not an easy fear to overcome The shelter found space for them all in Caring Hearts. Piper experienced nothing but love and acceptance with her fosters, but that was not a life she could have forever. Once her babies were grown and adopted and she had been spayed, the hunt for her forever family began. Piper's fear of people persisted. She did not "show" well because she was so timid. September mellowed into October, then November. Weeks became months. Her foster gently brought her to adoption events nearly every weekend, but they made her frightened. Yet there was no other way. Then November 30 it finally happened. 134 days after Piper entered rescue, a couple took a chance. They looked into Piper's sweet frightened face and saw what could be. They took her home and gave her a quiet place and love. Lots of love. It did not happen over night, but little bit by little bit she came out of her shell. Now she is a sweet cuddly girl who spends her days cuddling with their aging mother and being her companion. She loves taking supervised walks in the yard with them. And wonderful happy forever story when a family gave love to the adult kitty who just needed a second chance.
We have other kitties, some adults, some special needs, who are looking for someone to give them a second chance. Could you open your heart to one?
Piper 2016 Piper 2019
Steve
Steve was rescued in Fall 2017 as a very young kitten (about 6 weeks). He was malnurished and severely covered in fleas so that he almost had no blood! But he had the biggest ears and was so affectionate! He received lots of attention and care over the next few weeks but some of his issues (mostly digestive ones) persisted. By late November he was finally ready for a fur-ever home! The most wonderful family stepped up (they had actually adopted from us before) and took a chance on this very adorable kitten. He and they have had a match made in heaven! You don't have to be perfect to adopt or be adopted!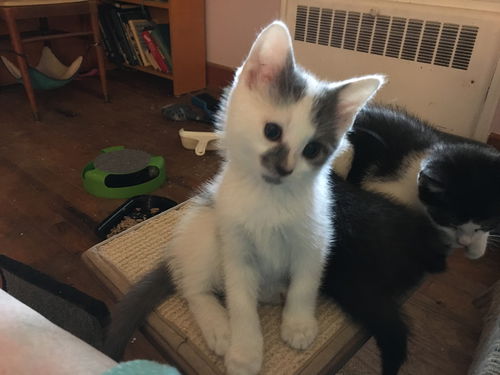 Boxie
Boxie was the smallest of 10 kittens abandoned in a box outside of a store in Lexington. He weighed just 7 ounces and should have weighed a pound. Fortunately, he was adopted by a nursing momcat who was able to give him the best nutrition and had the company of several kitten to help him learn all the ways of cats.
He went to the Triple Crown Cat Show where he wowed the attenders. For fun we took him through the agility course which he aced in less than 90 seconds! He went to a wonderful furr-ever home on the second day of the show.
Click a letter to find an animal or
view all
.
36ms